Our Fam
Anniversaries
"Individual commitment to a group effort--that is what makes a team work, a company work, a society work, a civilization work." --Vince Lombardi

Happy Anniversary to this group! Thank you for all that do for FSB and our customers!
This month marked Sue's 20 year milestone with us. Both our staff and customers appreciate all you do, Sue. Thank you for your years of service. Happy Anniversary!
New Employee: Brook Logan
We were pleased to have Brook Logan join our FSB team as a Universal Banker in October. Feel free to stop by our Forreston location and introduce yourself to her! She will be happy to help you with your banking needs.
Promotions
We love providing tools for our staff to grow and advance their career, but it's up to them to utilize those tools. Congratulations, Bethany, Amanda, Ashley, and Kim on your well-deserved promotions! We're proud of your growth and can't wait to see the difference you'll make!
---
Education
Forreston State Bank Scholarship
Do you know a high school senior heading to college in the fall? We will be giving out several $1000 scholarships! You can find the application on our website at https://www.fsbil.com/Community-Involvement.aspx
---
Zelle
It's here! We've added Zelle to our mobile banking app! How will you use it? To learn more go to https://go.fsbil.com/zelle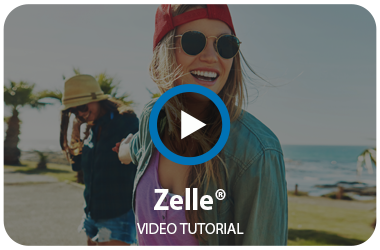 ---
Upcoming Events:
Employee Appreciation Day | Friday, March 6th
We are celebrating employee appreciation day. Join us for coffee and cake pops from Hilldale Deli!
Estate Planning
Experienced attorneys from Plager, Krug, Bauer, Rudolph & Stodden, Ltd. will discuss challenging issues dealing with estate planning in 2020 and more, as well as review current trends and new developments in estate planning.

There is free admission; however, reservations are requested.

To learn more or RSVP, please call (815) 235-1212 or toll-free (800) 373-4109, e-mail pkbrs@plager-law.com, or complete the form at https://go.fsbil.com/estateplanning2020
Wednesday, March 4, 1:00 pm | Forreston Public Library, 204 1st Ave., Forreston
Tuesday, March 31, 6:30 pm | Forreston State Bank, 996 W. Fairview Rd., Freeport
---
Holiday Hours Reminder:
We will be closing Friday, April 10th at noon in observation of Good Friday.